Holiday season is quickly approaching. It's the busiest time of year, and chances are, you have more than a few events you have to dress up for. Read on for our guide to looking amazing holiday season without blowing your gift budget.
1. Know the best brands to shop. On thredUP, you're already cutting your costs, but there are certain brands that offer a ton of cute and festive pieces for truly affordable prices.
Our Brand Style Manager recommends browsing our items from Express, H&M, Forever 21, ASOS, and French Connection. These brands not only respond to trends quickly, they're also known for creating sparkly and flattering flocks at affordable price-points.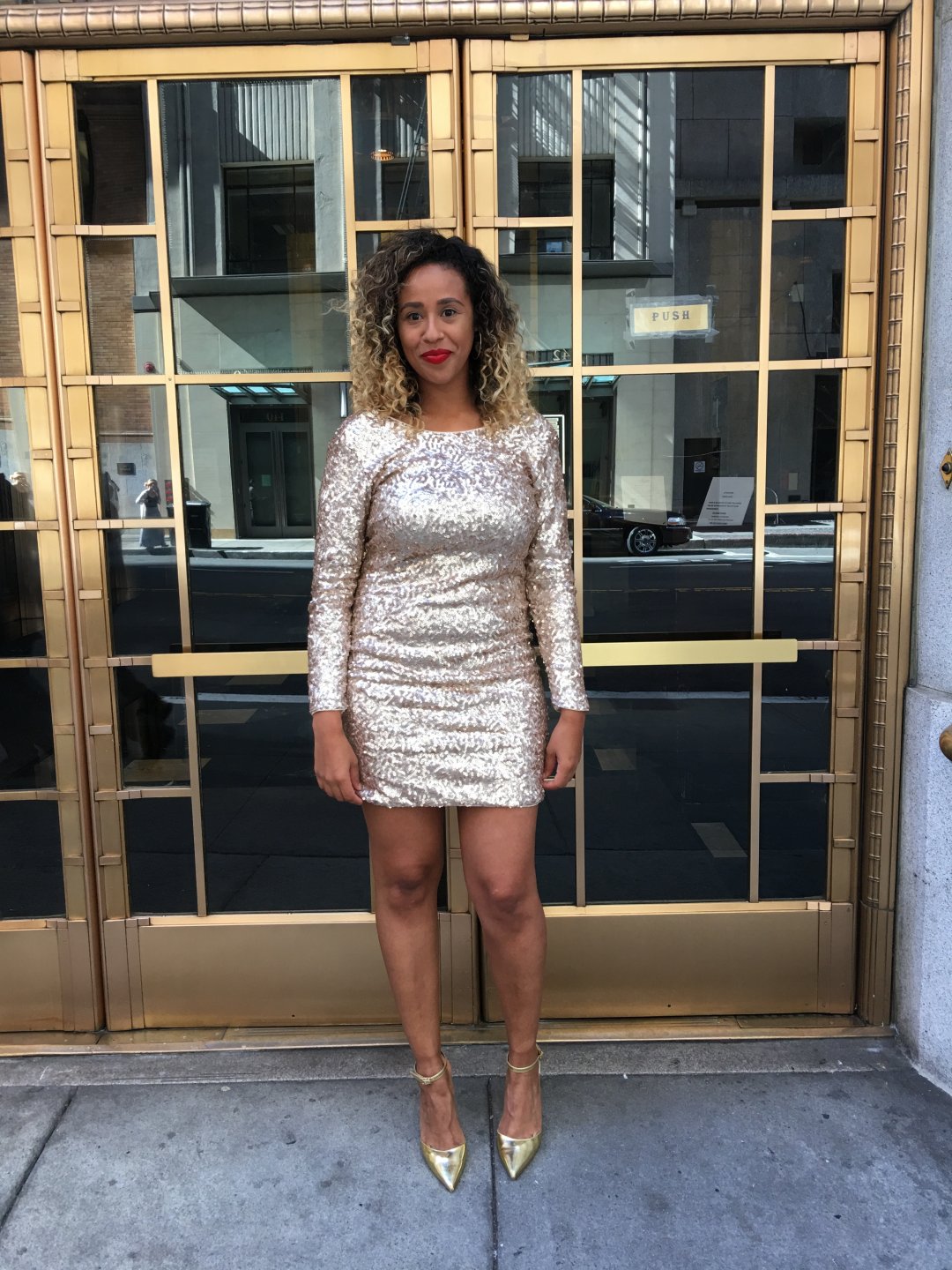 2. Use festive accessories to get more mileage out of your look. You don't need to buy a new dress in order to have a whole new-to-you outfit! Take a casual dress you already own and make it festive with sparkly heels or a fancy clutch. A simple LBD with red sparkly shoes? 100% office holiday party ready.
Take that same LBD, throw on a faux fur stole and mix up your hairstyle for a different look to rock at your book club's holiday fête.
3. Plan ahead. This is a stressful time of year. Planning out your holiday outfits ahead of time is key. Try on your looks in the mirror, take pictures, and make notes in your phone of which parties the looks are intended for. This prevents last-minute, frantic trips to the mall, which will add to your stress, hurt your wallet, and possibly result in a holiday dress you don't even really love.
We've curated holiday-perfect frocks for under $20 – if you pick up three like-new dresses for the season… you've spent $60 to feel awesome. Plan ahead and shop online for secondhand, affordable looks.
4. Find the perfect jacket (or cardi!). Throw a leather or faux-leather jacket over a feminine dress to make your look a bit more avant garde. A sparkly cardi or one in rich red can also turn a simpler ensemble party-ready.
5. Top it off with some sparkle and shine. 'Tis the season to shine like a diamond. Add some sparkle to your look with costume jewelry. Glittery eye makeup looks and glossy lips also bring on the glitz. A shimmery scarf to bundle up in on the way to and from your holiday festivities is a fun touch, too.
6. Treat yourself. You can still wear those gorgeous designer brands and save at the same time. Go for Parker or Diane Von Furstenberg – we have tons of cute choices at killer prices.
Shop our holiday curations: